ParkChirp
The cheepest way to reserve parking online.
ParkChirp is an online parking reservation platform that helps drivers find affordable parking spots in hundreds of garages in 11 major cities across the United States. Besides the main ParkChirp product, we have leveraged WordPress multisite to allow us to easily create white label sites for parking operators and individual garages.
Role: Front-end development, custom WordPress theme development
Back-end development: Chris Langley for Parking Advisors
Launched: January 2019
Last updated: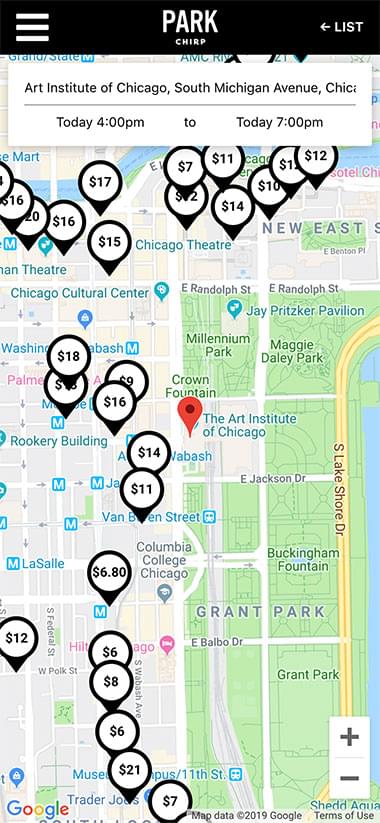 Google Fiber Brand Guidelines
Smart, spirited, and neighborly... and Googley, too.
Creating clever marketing materials for an iconic brand like Google can be a challenge without a deep understanding of their brand standards. The Google Fiber Brand Guidelines site intends to educate and instruct designers on how to create consumer-facing marketing pieces that demonstrate the brand's "Smart, Spirited, and Neighborly" style.
fiber-brand-appspot.com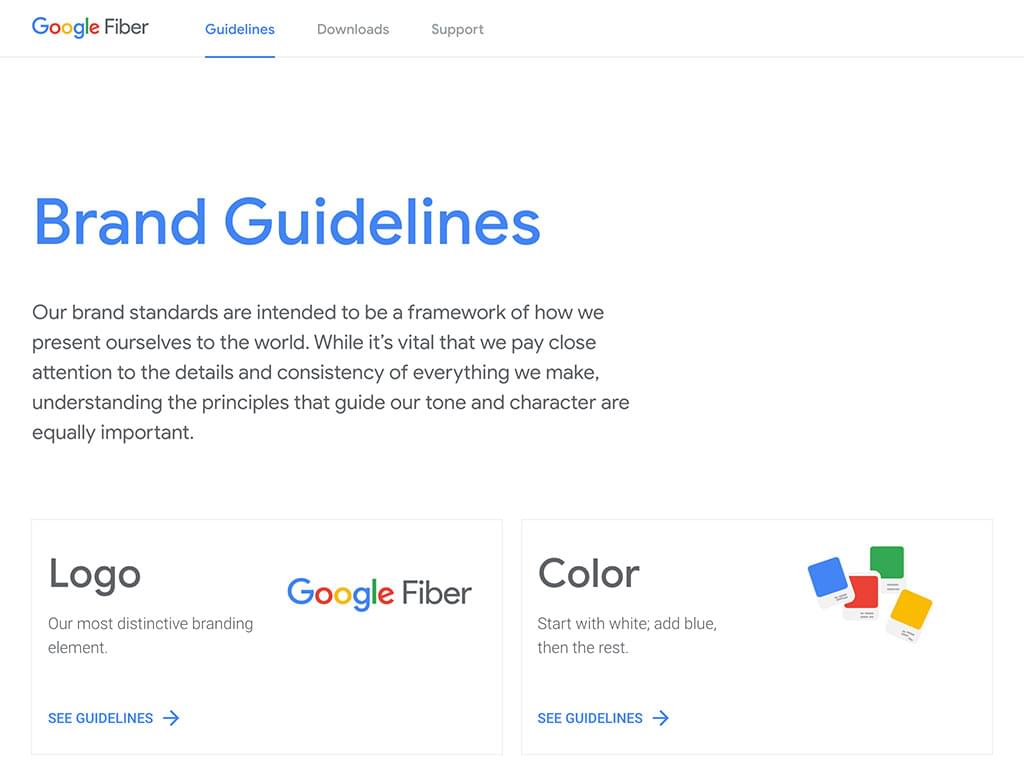 Camp Wandawega
A little Wisconsin getaway with a big history.
Originally designed and developed in 2013, a return trip to Camp Wandawega in September 2016 inspired us to revisit the project to focus on the camp's collaborations with brands and attracting groups of visitors for company retreats, weddings, and other events. In addition, the camp's fascinating history includes stints as a prohibition-era hideout for organized crime, a family lake resort, and even a Catholic church camp, all packed into the last 100 years in sleepy Elkhorn, Wisconsin.
Role: Front-end development, custom WordPress theme development
Design: Josh Liston and Eric Ellis for Nelson Cash
Launched: December 2016
Last updated: September 2019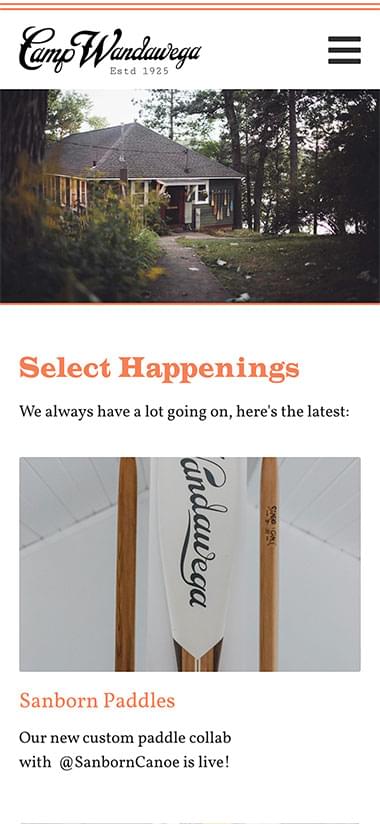 Google Mobile Pitch Kit
Reduce your bounce rate and boost conversions with these tips from Google.
The Google Mobile Pitch Kit is an interactive sales deck for Google Partner agencies to use to promote the importance of having a fast mobile site to their clients. Agencies can customize the deck with their client's mobile speed and compare it to the speeds of their competitors and the industry average, as well as select three custom quick fixes that would improve their client's speed.
12:00
canadaspeedup.withgoogle.com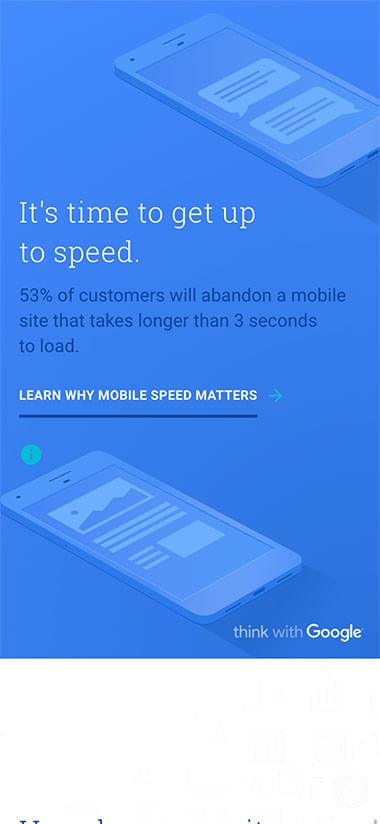 Google Partner Rewards
Running successful Google AdWords campaigns for your clients has never been so rewarding.
Google Partner Rewards is a quarterly contest where agencies compete against each other to win prizes by exceeding specific sales goals. Initially launched in Summer 2015 for the United States and Canada, the success of the original sites led to the program expanding into a network of 56 individual sites for countries across Europe, Asia, and South America.
Role: Front-end development, custom CMS integration
Design: Various designers at Nelson Cash
Last updated: January 2017
partnerrewards.withgoogle.com